The team
The preservation of your private sphere, a personal and constant availability , a tailored follow-up, perseverance, fidelity, are the values and the attitudes uniting us and binding us to every client. Adding to this  is the search for solutions meeting your needs, combining performance and security. Experience has taught us to value only the significant, while at the same time caring for detail.
This is the engagement W.I.S.E. Management offers you, and vows to respect.
Louise Dupont
Administrator
Graduate in economics at Geneva University. Mrs Dupont spent 25 years with international brokers such as Merrill Lynch, Donaldson, Lufkin & Jenrette and Credit Suisse First Boston. She also chairs the Investment Committee of W.I.S.E. Management SA. Mrs Dupont is an independent financial consultant. She brings us not only a sophisticated knowledge of the markets and her analytical expertise but has assembled a group of outside experts to give investment advice and carry out independent monitoring of management work. Mrs Dupont is an NYSE Registered Representative.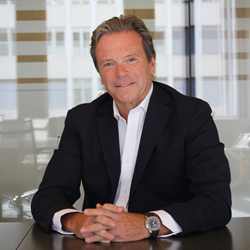 Jean-Marc Wenger
Managing Partner
Graduate in Economics at Geneva University, Mr. Wenger has the benefit of a long experience in private banking, first at UBS then at Crédit Lyonnais, in Brazil and in Switzerland, and finally at a leading independent asset manager. His responsibilities include the strategic development of the firm.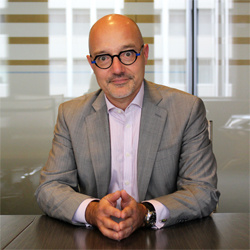 Philippe Favre
Partner –

 

head of compliance
Graduate in Literature at Geneva University. He also holds the Certificate of Compliance Management.
Mr Favre has the benefit of 5 years' experience in international business and 9 years with a leading independent asset manager. His responsibilities include administrative management.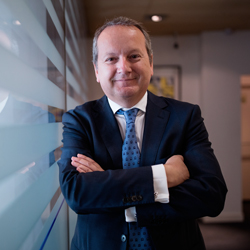 Jean-Philippe Gigon
Director
Jean-Philippe Gigon has gathered a wealth of experience by renowned banks, UBS, Banco Santander, J.P. Morgan and Landolt & Cie, in Switzerland and internationally. Jean-Philippe joined W.I.S.E. Management in 2016 to offer his Latin-American clients his unique knowledge and passionate tailor-made service. Jean-Philippe heads the Investment Committee.
Roger Viret
Director
A 30-year career enriching with well-known entities such as UBS, Lloyds Bank plc and Landolt & Cie SA have allowed Mr. Roger Viret to gain unparalleled experience in the service and wealth management of his Iberian clientele. Roger Viret has decided to join W I S E Management as an independent manager to offer his know-how and personalized service to his Spanish-speaking clientele.
Juan Marcos
Director
Juan Marcos holds a Master's degree in Economics from the University of Geneva. For more than 20 years, he has dedicated himself to asset management at prestigious entities: UBP, Lloyds plc and Landolt & Cie SA. Passionate about his job, Juan joined W I S E Management in 2017 to take advantage of his experience, to perfect a tailor-made service and wealth management dedicated to his Spanish and Spanish speaking clientele, in a unique structure.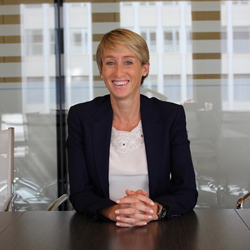 Larissa Johanson
Director, CFA
Larissa enjoys an international academic education: ESSEC Paris, LSE London, McGill Montreal, Valmont Lausanne. Her work experience at the United Nations, Nestlé, Deutsche Bank and Landolt & Cie did add to her agility, technical diversity and acute human touch. Today Larissa puts all her talents, enthusiasm and adaptability at the service of a clientele with unique lifestyle, combining global resources and individual access.
Sandra Aguiar
A senior executive with power of attorney
Mrs Aguiar has more than 15 years of experience in asset management with Lombard Odier, Banco Santander and an independent manager, and allows us to benefit from her professional capabilities in dealing personally with French, Spanish and Portuguese – speaking clients.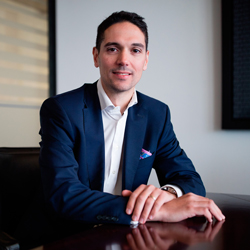 Victor Gavian
Assistant
Mr Gavian has 20+ years of experience in private banking, gathered at a prime swiss bank. Victor offers precise, timely and fast execution whilst mastering the whole product and services palette. His language skills, French, English and Spanish complement perfectly his communication skills.
Noémia Relva
Junior Relationship Manager
Noemia Relva has more than 10 years of experience in the Private Banking sector. Multilingual and adept at working with both national and international clients, she has filled several positions in notorious banks such as Credit Suisse and UBS, thanks to whom she acquired strong skills in wealth management. Extremely dedicated, Noemia Relva joined W.I.S.E. Management in 2016 to offer her meticulous, structured and tailor-made approach to high net worth Portuguese speaking individuals.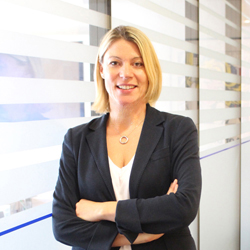 Caroline Grandjean
Office Manager
Holder of a commercial degree and a Federal Maturity certificate. After beginning her career in the retail trade, Mrs Grandjean changed her activity to working for an independent asset manager for 8 years. Mrs Grandjean is acting as an assistant and is also responsible for all logistical and organizational follow-up procedures.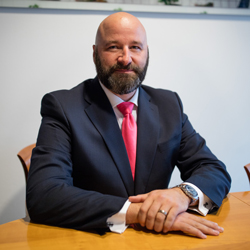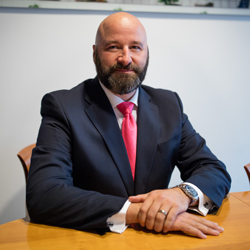 François Douffiagues
IT Manager
Benefiting of an architectural training from the Special School of Architecture in Paris, François Douffiagues, in parallel with his studies, became a computer teacher for the other students of the school and created his own consultancy firm. After more than 25 years of experience, as an Apple certified specialist and administrator, he ensures the smooth operation of W I S E Management's technical infrastructure. Since 2010, he is in charge of development and rapid support to users, in a world increasingly connected and dependent on new technologies.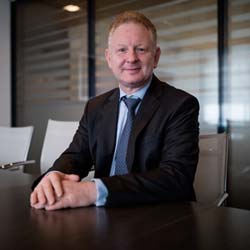 Philippe Hofer
Manager
Mr Hofer is acting as responsible for all and organizational follow-up procedures.
Claudia Andrade
Assistant
Holder of both a Certificate of Proficiency in Commercial Business and a professional baccalaureate, Claudia Andrade spent longer than one year working for the Crédit Agricole Switzerland S.A. Her professional path in a multinational fiduciary in multiple offices such as Tax, Audit & Marketing, has given her assiduity, diversity and professionalism.

Claudia Andrade puts her enthusiasm, diplomacy and polyvalence at the service of W.I.S.E Management SA, using her linguistic skills with English, Portuguese, Italian and Spanish clients.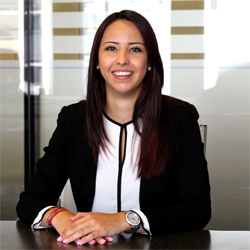 Carolina Penteado Navalho
Assistant
Holder of a Federal Certificate of Proficiency in the Banking Sector, Carolina Penteado Navalho started her career as a client advisor in the Cash Desk of Credit Suisse. In 2018, she decided to joined W.I.S.E. Management to make the best use of her enthusiasm, ambition and team spirit, working directly with the Portuguese clientele.
Lydia Landis
Assistante
Lydia Landis earned her Bachelor's Degree in Hotel Management from the Hotel Management School of Geneva. Prior that Diploma, she studied literature at the University of Geneva for 2 years. Lydia has traveled extensively, including studying abroad and completing Hotel Management internships. More recently, she relocated to Germany tor two years with her family before finally settling back in Geneva. She is fluent in multiple languages including Italian, English, Spanish and German.
Lydia's professional career includes managing Private Viewing in the Jewelry Department of Christie's International SA. While working for Christie's, she was active in the Jewelry Auctions held in Geneva and in St. Moritz. Lydia entered the world of finance, working first for an independent Asset Manager in Geneva. She joined then Clear Eight Capital SA before taking a position in the Family Office at Suntrust Investment Co SA.
Bringing her finance experience, Lydia Landis has joined the W.I.S.E Management SA team as an assistant, working with Business contributors..